Fishing Tips & Techniques
PREPARATION & GUIDE TO SUNSHINE COAST OCEAN & REEF FISHING
CALL US TODAY TO BOOK YOUR FISHING CHARTER – 0499 044 458
FINDING FISH
Whether you choose saltwater or freshwater fishing you'll need to know where to find fish and what type of fishing equipment and bait you'll need specific to catching those type of fish
Local fishing reports can give you some idea about the type of fish and areas that are currently producing good catch results.
As we fish regularly, we can guide you directly to offshore locations where the fish are biting.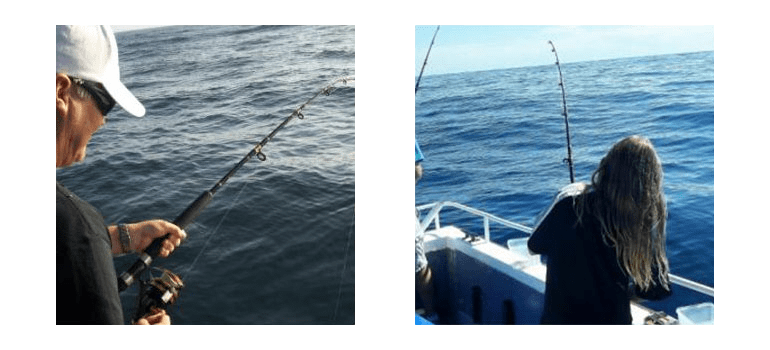 PLANNING TO FISH
We can teach you how to attract different fish species and let you know about the best seasons to catch them.
Choosing the right time of day, sea and weather conditions is important for catching fish. Fish will more readily take the bait during their natural feeding times. These times are governed by the position of the sun, moon, tides and currents. Weather and sea conditions are important for both safety and results for offshore fishing.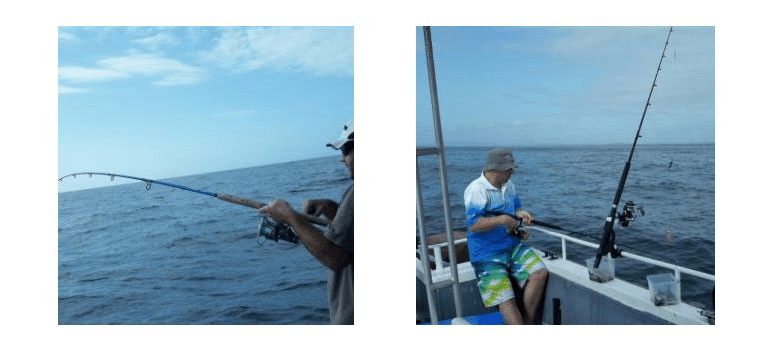 PREPARATION
Preparation is important for any fishing trip. You'll require a fishing license, rods, reels, line, hooks, sinkers, floats, lures, bait, net, tools for rigging gear, and hook removal. In addition, you'll need items to discharge and store your catch including ice, Esky, and fish cleaning tools.
Fishing on a charter boat removes the need for too much preparation as your license and all the equipment you need to fish is provided. We'll also clean your fish for you or teach you how.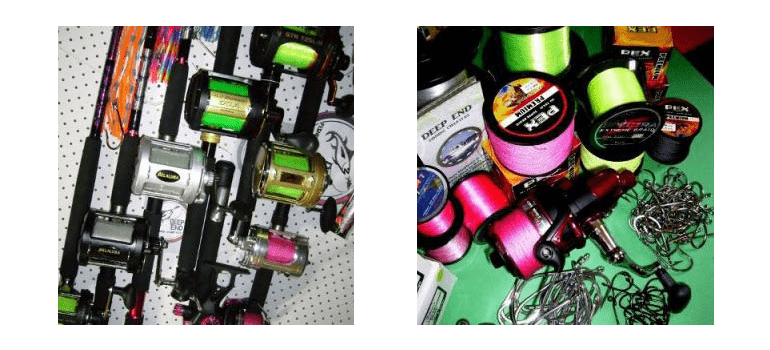 FISHING GEAR
When deep sea fishing over the reefs we use top quality rods and spinning reels and 50lb braid line. We pre-rig the gear with the appropriate sized line, hooks and sinkers to suit the species of fish.
Light Game fishing we prepare the appropriate tackle to target the fish species with trolling bait and lures.
One important aspect of rigging fishing gear is learning to tie secure knots. This is done for you when we pre-rig our fishing gear which we are happy to teach you how.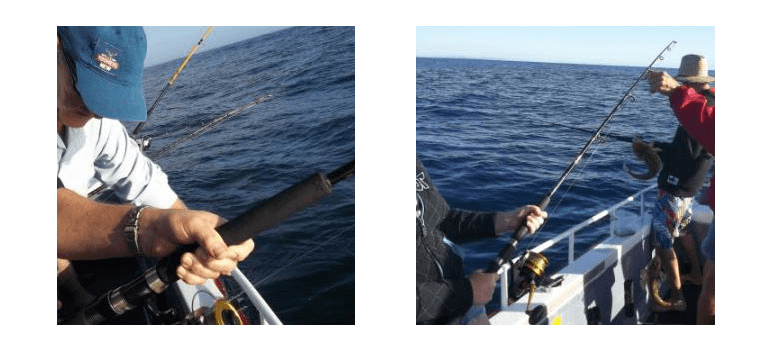 FISHING
The bait needs to be specific to the species being targeted. We prepare this for you, providing a bait container to replace your bait as needed. We can demonstrate how best to bait your hooks.
Once the bait is attached, you are ready to cast your line. This is easy to learn in offshore fishing, generally when fishing in deep water the sinkers will take your line down to the bottom where the fish are looking for bites (known as 'bottom fishing'). When fishing further out towards the continental shelf we use trolling or live baiting for game fishing, whilst we employ a technique called 'jigging' for sport fishing.
When you have cast your line, all that is required of you is to keep an eye on the rod & line to detect movement caused by a fish taking your bait. Once this occurs you need to 'set' the hook with a swift upwards and backwards jerk. If successful in hooking your fish, you can then begin to reel it in.
Sound too simple? Here is where the fun begins, it will take some skill, patience and determination as the fish will resist your urge to reel it in. Sometimes the fish will steal your bait, or even attempt to steal your hooked fish, if the hook is not set properly it can be pulled out, and some species of fish will even chomp off your line. It's all part of the sport of fishing.
We can provide instruction and support you to keep the fish on the line and reel it in. You'll soon be landing your first fish. We use a landing net or smaller fish can be landed on the line.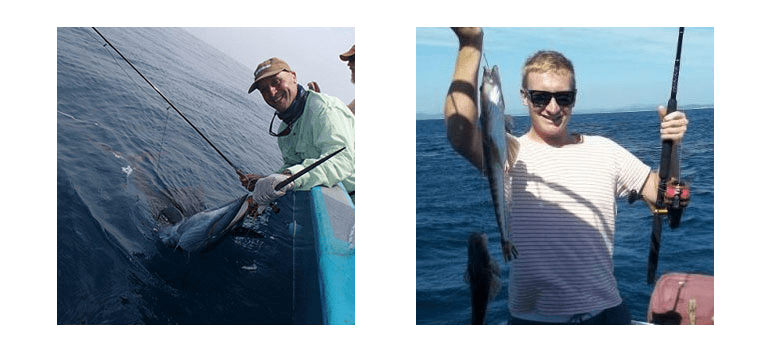 HANDLING & IDENTIFYING YOUR CATCH
You will need to identify your fish before deciding whether to keep or release it. This is necessary to determine if it is a threatened or protected species and, even if it is a legal species, it must meet a specified legal length before it can be keep for consumption.
Threatened, protected and undersized fish must be carefully returned to the water causing the least possible harm. We carry a fish measuring device to determine legal length. There are also 'bag size' limits that determine how many fish of specific species can legally be taken by each person. We can help you to identify your fish and tell you which ones to keep.
Identification charts are available from your local department of maritime services and places were licenses are sold such as fishing tackle shops.
Handle all fish with care i) So as not to harm them ii) Because fish fins & tails can have very sharp spins that can cause you damage. We can show you the best way to hold your fish and you can also purchase fishing gloves to protect your hands.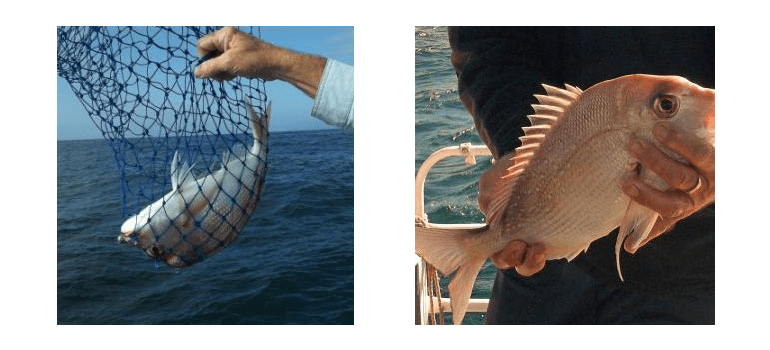 A FISHING EXPERIENCE TO REMEMBER
Taking a fishing charter on the Sunshine Coast we will take you to the best fishing grounds for you to catch the fish of a lifetime – It's more than 'just fishing' – you'll discover the scenic splendour of the Pacific Ocean as you fish off-shore from our stable twin-hull sea fishing boat. At different times of the year you may also spot dolphins, whales & sometimes even sharks adding to the excitement of your trip.
Passenger Numbers – The vessel carries a maximum of 7 passengers per trip so you'll enjoy an exclusive fishing experience with full support from our friendly and professional crew.
Private Charter Hire with The Deep End Crew is available for game fishing, special occasions or corporate fishing trips.